The watchlist
In a watchlist, you add the companies you are interested in. The watchlist allows you to quickly retrieve your companies. You can have many watchlists and they will all be linked to your account. The watchlist is an important part of working in the Screener.
Your watchlists are always saved to your account, regardless of whether you are a Premium/Pro customer or not.
Watch the clip to get started quickly
(Only Swedish)
New watchlist
Click on Watchlist and Create new watchlist
Enter a name for your new list
Press the button Create new list
You now have a new watchlist that you can add your companies to.
Edit watchlist
Add companies
There are three ways to add companies to a watch list.
The first way to add companies
Press Edit and then Instruments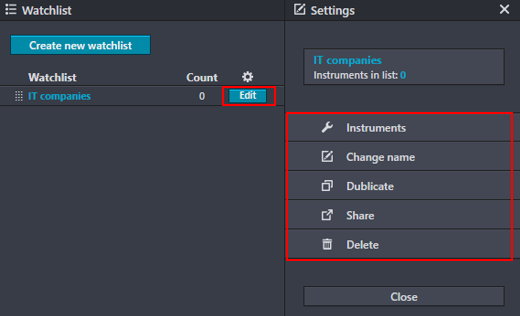 Now you can search and move companies from the Left list to the Right list.
Save by pressing Update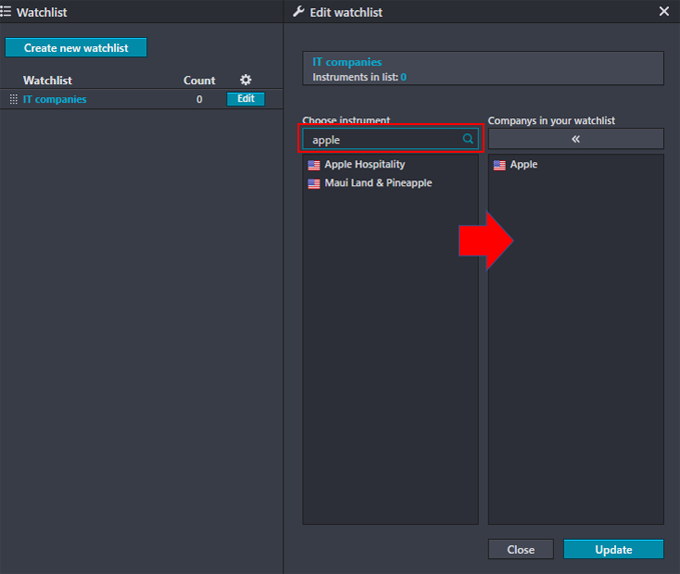 The second way to add companies
In the screener list, there is a Portfolio icon to the right of the company name.
Touch the icon and select the watchlist the company should be saved to.
IMAGE
Third way to add companies
You can save all companies that you display in the screener (Max 500).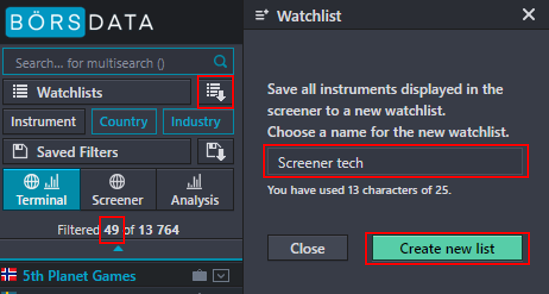 Select your watchlist
Click on Watchlist and select the list you want to work with.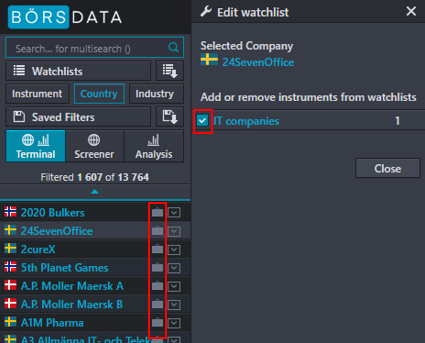 All companies listed in the Screener are now displayed.
All watchlists also have a shortcut button that you can click to load the list.
Press [X] to turn off the watchlist.