Clear your web browser
After we have made an system update, you may get errors on Börsdata in your browser. This is because your browser saves (caches) many files locally on your computer.
Then you need to tell the browser to clear old files and load everything from the server again to get the latest version.

Force full reload
For Crome och Edge you can force a reload all.
Press the F12 button on the Keyboard.
Or Menu-> More Tools -> Programmer Tools The gray menu you see in the image below to the right now opens.
Right click on the Reload icon.
Select Empty cache and load hard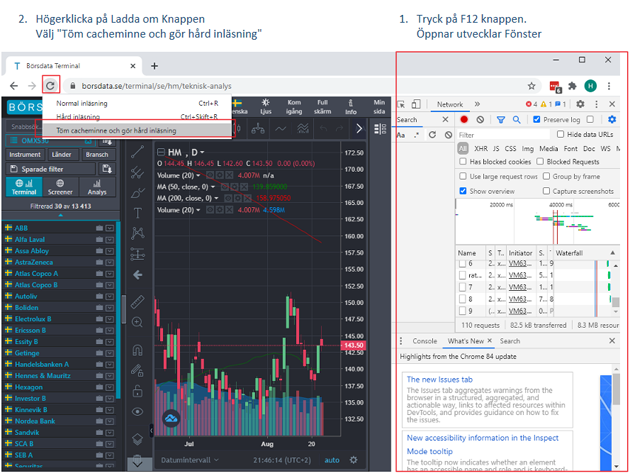 If the above does not work, the problem may be in the Cookie
Some information is stored in a file called Cookie. To clear this, Right-click on the padlock.
Select Cookies and Delete. (Now you unfortunately have to log in again on Börsdata)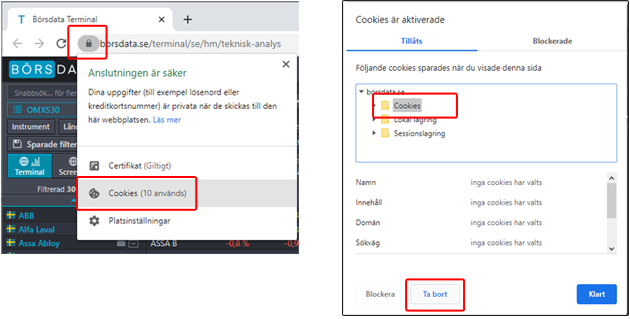 Links for all browsers
Link that describes most common browsers
Safari
Mozilla
F5 or CTRL+R