Analyze chart
Displays table data as a chart.
You can choose which values ​​to display from the table [1].
Read more about the Analyze report data table
Chart overview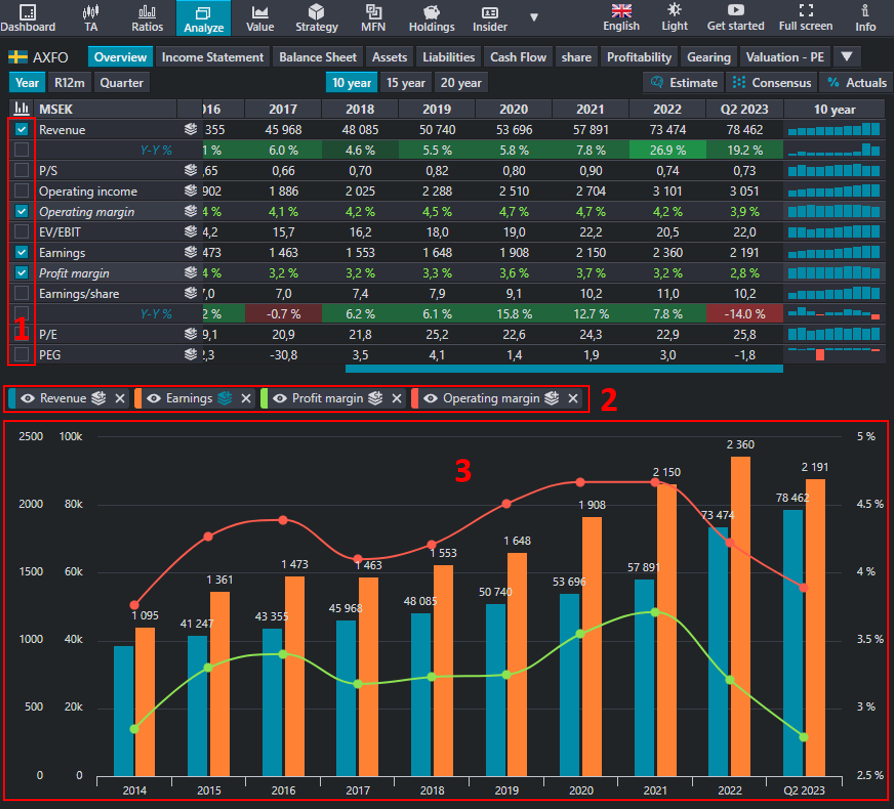 Select value to display in the graph. You can select different values ​​from different report groups. Limit of 16 values.
Selected values ​​shown in the graph.
Chart.
Change graph value

Show and hide value.
Create a new chart axis.
Remove value.
Creating a new axis is good if you want to show small and large values ​​in the same graph. The small values ​​will not show well unless you create a new axis.