Chart styles
There are different chart types that you can easily change.
Everything from regular line charts to the more popular bar charts like Barchart and Candlestick.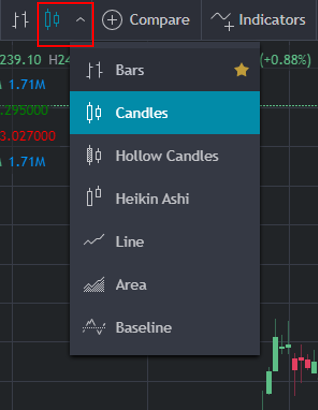 Candlestick

Barschart

Areadiagram

Linediagram

Hollow Candles

Heikin Ashi

Change chart settings
By clicking the Settings button that is directly in the chart next to the bolagstickern, you can get the chart settings. They can change the chart type, color, size, and other important settings.